PennDOT has approved
the use of VBent as an
alternative to PAPIER!!
Now PA designers can see their model as it is being created, and then easily navigate the output. PennDOT approved VBent use in Strike-Off Letter 431-09-04, dated March 9, 2009.
VBent supports all the capabilities of PAPIER and produces comparable results. By simply choosing "PA" as the Locality (an easy to set program option), piers are analyzed and designed using PennDOT policy and procedures, including AASHTO DM-4 design specification modifications.
And VBent can read existing PAPIER input files. Simply use the PAPIER import dialog button and the PAPIER data is automatically placed in the VBent dialogs.
(See below).
Contact us for special pricing for current PAPIER license holders.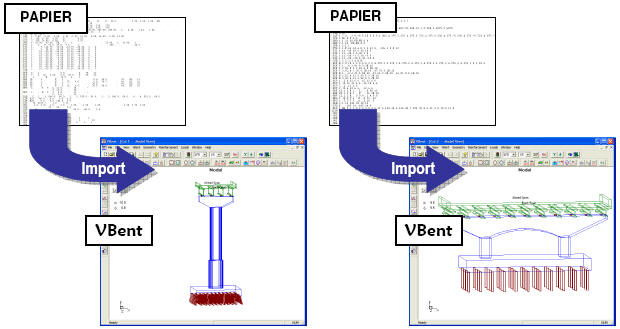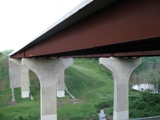 Home Software Support Download Contact Us About Us Site Map


Made in the USA Copyright © 2023 Viathor, Inc. All rights reserved.