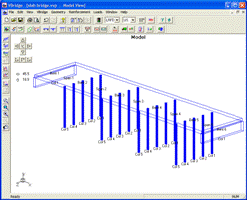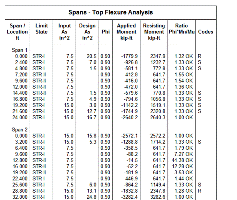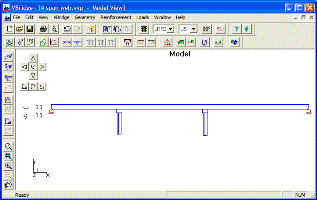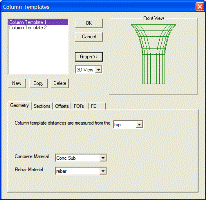 VBridge can design flexure reinforcement or check specified reinforcement. VBridge can also determine additional reinforcement required when insufficient reinforcement has been specified. Girder shear design and/or check is performed in a similar manner. (Sample shown is for a slab bridge.)
VBridge can be used to design slab bridges. Pile extensions as well as monolithic end diaphragms can be included in the model.
Integral or non-integral support conditions can be modeled.
Columns can be prismatic or variable. Cross sections can be circle, square, oblong, octagon, hexagon, or wedged or round nosed.
Home Software Support Download Contact Us About Us Site Map


Made in the USA Copyright © 2015 Viathor, Inc. All rights reserved.