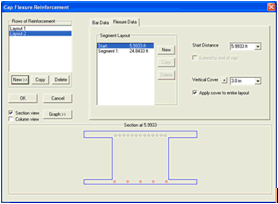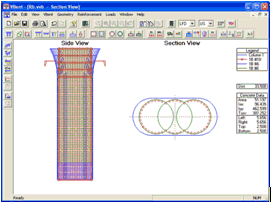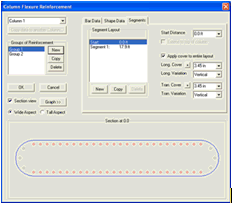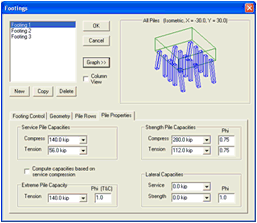 Traveling views of the column and cap cross section let the user clearly see the described member.

The user can switch between isometric, plan, profile, and section views while specifying cap, column or footing reinforcement.

The column reinforcement dialog graphics can be user customized to clearly display wide or tall columns.
Footing foundations can be spread footings (on soil or rock) or piles. Once selected, the user is only presented with input fields specific to the chosen foundation.
Home Software Support Download Contact Us About Us Site Map


Made in the USA Copyright © 2015 Viathor, Inc. All rights reserved.